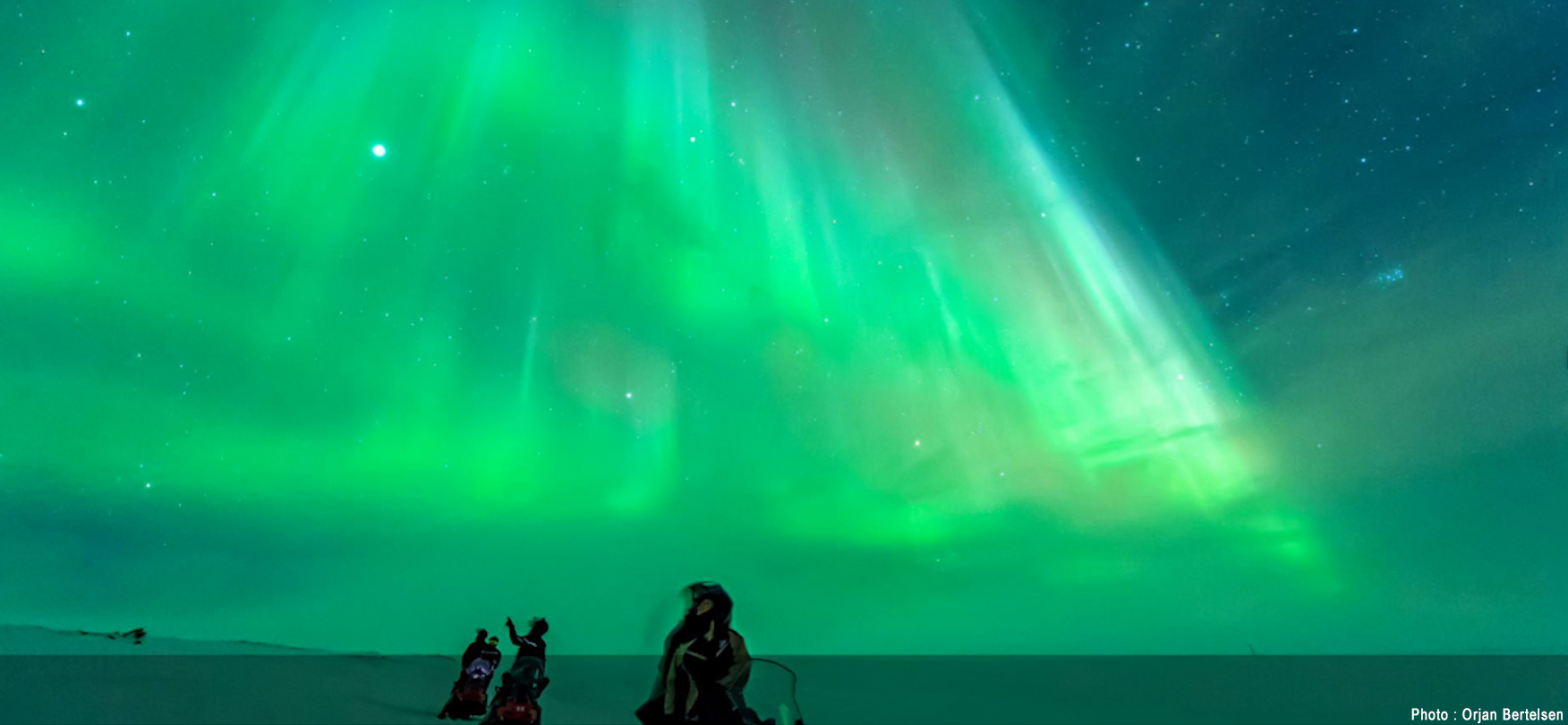 Included Medical meeting lecture
in Meham Health Center
« Norvegian Health Care System »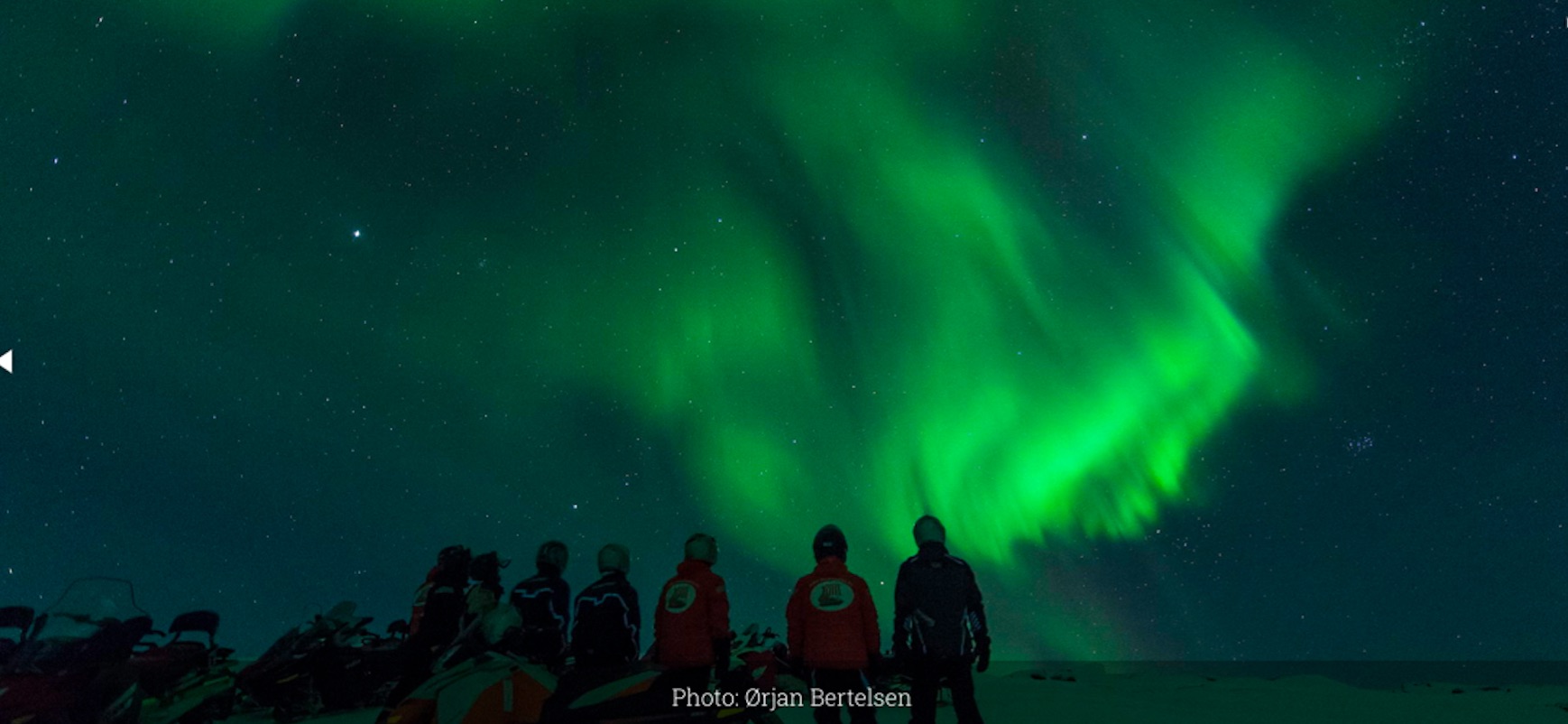 MEDI VOILE North Trip
04 au 14 mars 2022

Day 1
Friday 04/03
Arrival Day
Oslo 16:25 – Mehamn 22:10
Meeting Vidar The Viking
Transfer from airport
Check in at Adventure Camp Mehamn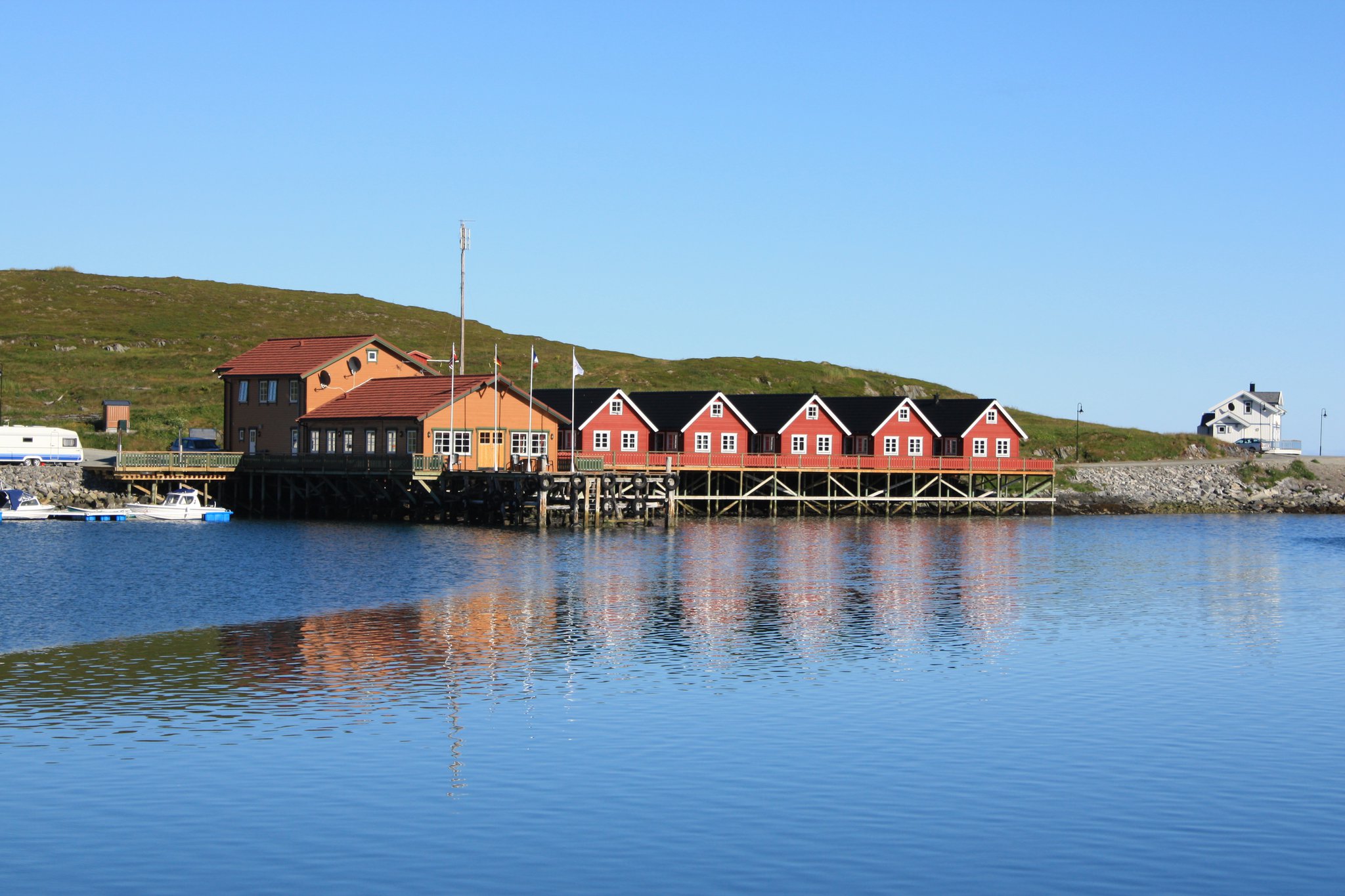 Day 2
Saturday 05/03
Breakfast at the "King Crab Restaurant"-
Sight Seeing Mehamn
Testing snowmobile Clothing
Snowmobile training course – visit sami tent camp

Nature Photo Exhibition and slide show by Gunn Mari Fermann
Dinner at the Adventure Camp "King Crab Restaurant" Dinner

Options:
Sauna and outdoor Hot tub Bath: 400,-
Minibus or Snowmobile Northern Lights (Aurora Borealis) Safari
19:30 -21:00 Evening. 450,-
23-01:00 Night. 600,-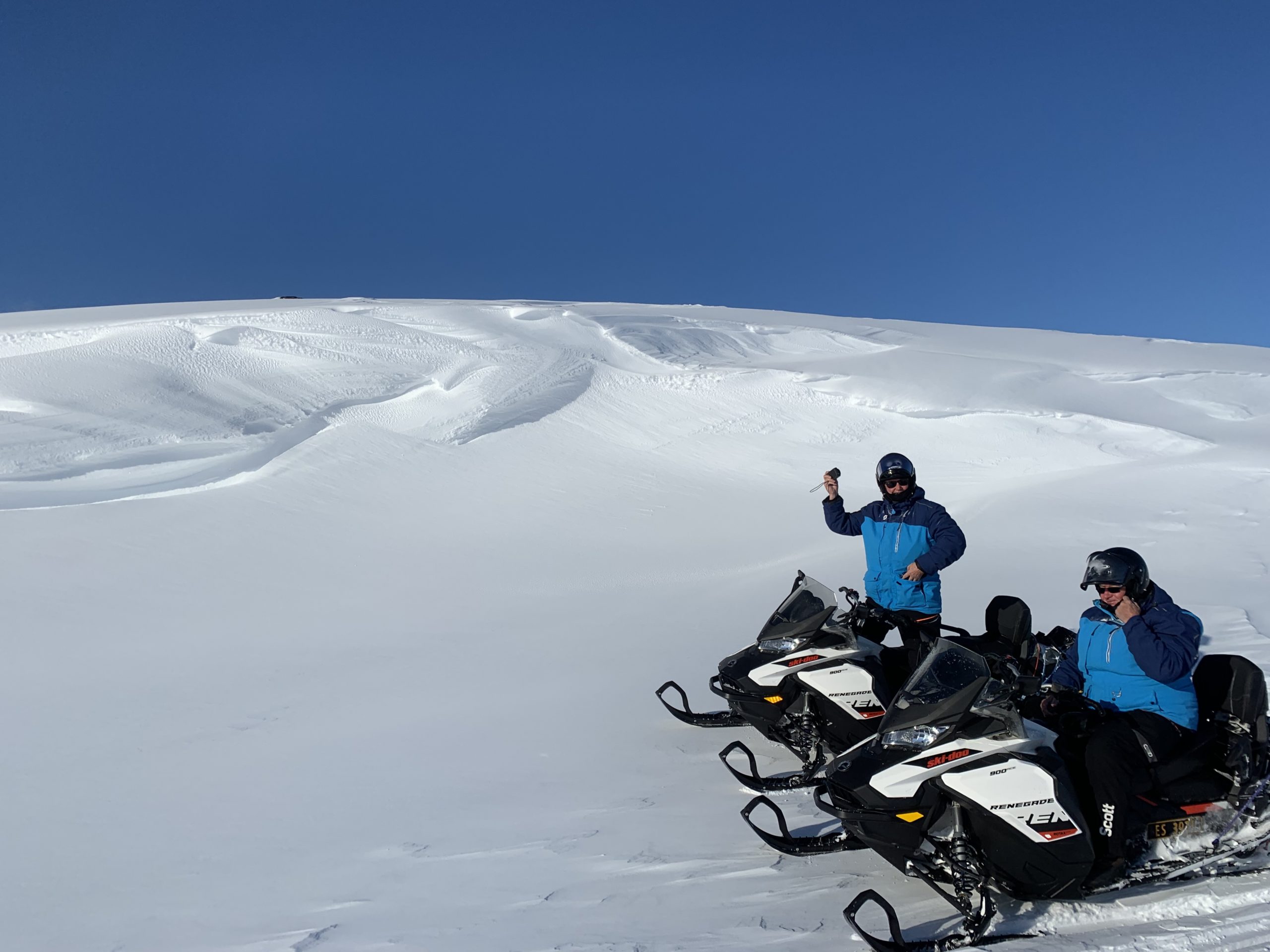 Day 3
Sunday 06/03
Breakfast Adventure Camp Mehamn

Bus sightseeing Slettnes Lighthouse, The Northernmost lighthouse of Europe
Visit Gamvik Museum, Fish factory visit at Gamvik Harbour
Buy fresh fish direct from the fish factory for todays dinner
Lunch at Gamvik Shop Café. Not included
Sami Healer Esther Utsi
with lecture on the Theme Sami Shaman and Healing
Dinner at he King Crab Restaurant
Options:
Ice lake fishing by snowmobile 900,-
Snowmobile day Safari to Slettnes Lighthouse 1. 300,-
Deep sea fishing by boat for Cod / la Morue
Capasity: 6-8 persons 1.200,-
Minibus or Snowmobile Northern Lights (Aurora Borealis) Safari
19:30 -21:00 Evening. 450,-
23-01:00 Night. 600,-
Day 4
Monday 07/03
Breakfast IKjøllefjord village sightseeing tour by minivan
Visit local shops, visit Café, Visit Folldalbruket Museum Kjøllefjord
Lunch at Kjøllefjord

Dinner at the King Crab seafood restaurant

Options:
For Snowmobilers – Start for 2 days Guided Snowmobile Safari with overnight
at Laggo Cottage in the nature paradise, Laggo by the frozen river.
Incl. Sowmobile, gasoline, guide dinner, accommodation, sauna, breakfast, lunch
6. 095,- Pr. Person
Capacity: 8 guests

Ski du Fond / Raqette tour at the
Mehamn Valley ski trac with guide: 450,-
Minibus or Snowmobile Northern Lights (Aurora Borealis) Safari
Evening. 450,-
Night. 600,-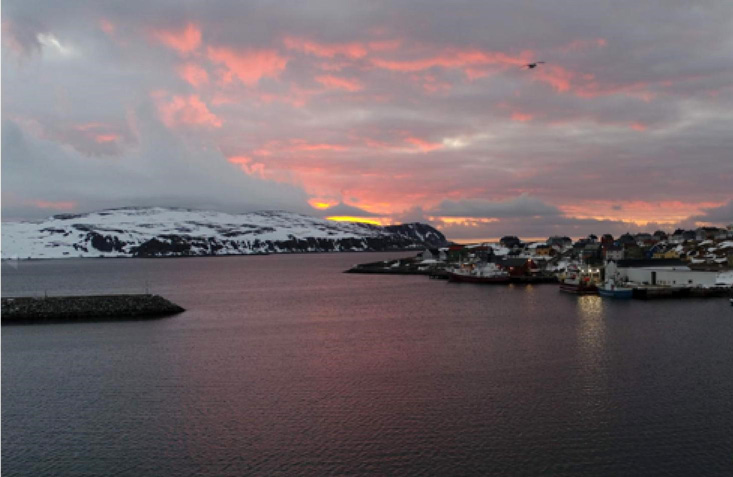 Day 5
Tuesday
 8/03
Breakfast
Laggo Cottage team and Mehamn fishermans Cottage Team
Snowmobile Laggo team return tour to Adventure Camp Mehamn

Cross country skiing instruction Training – For Mehamn Team
Snow shoes / Raqette tour in Mehamn river path "The Dalstu Track"

Visit of Sami Artist with handicrafts, Ellinor Guttorm design, Berit Mienna, Nesseby
Invitation Sami couple presenting traditional Sami dinner.
By Ellinor Guttorm / Esther
Lunch Not incl.
The King Crab Restaurant"
Reindeer meat dinner Buljo / Margeb

Options:
Ice lake fishing tour by snowmobile 900
Sauna and outdoor Hot Tub 600,-
Minibus and Snowmobile Northern Lights (Aurora Borealis) Safari
Departures at Afternoon and Night
Evening. 450,-
Night. 600,-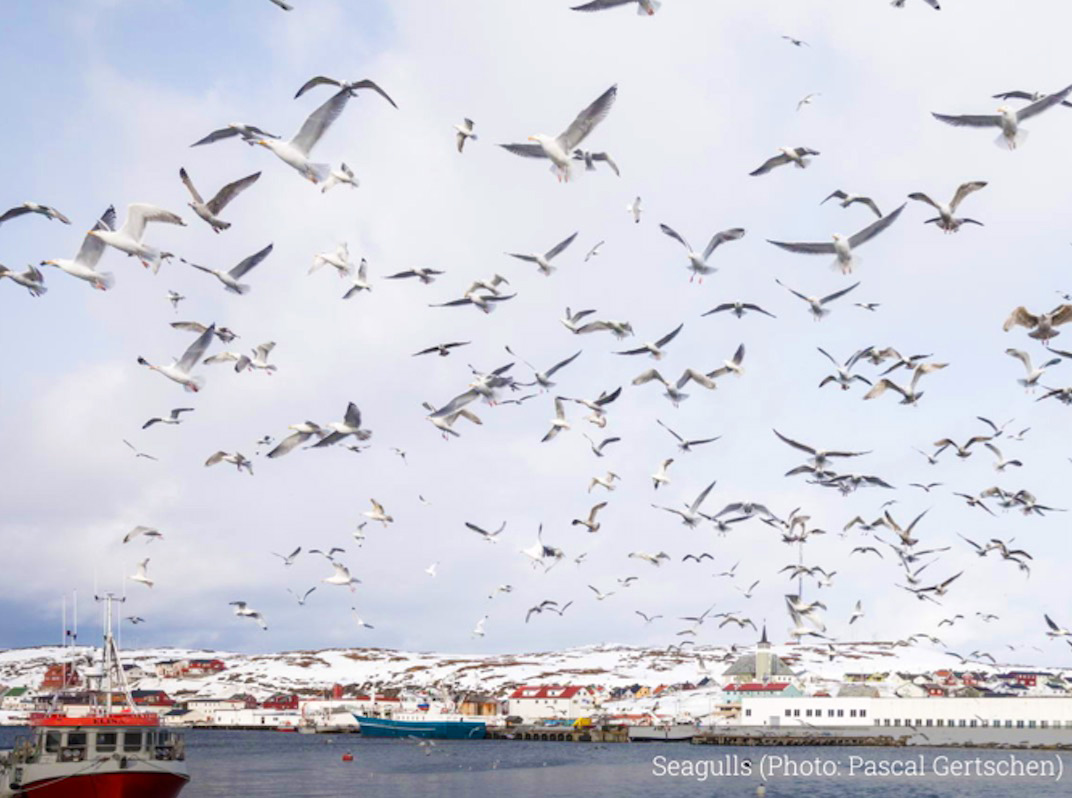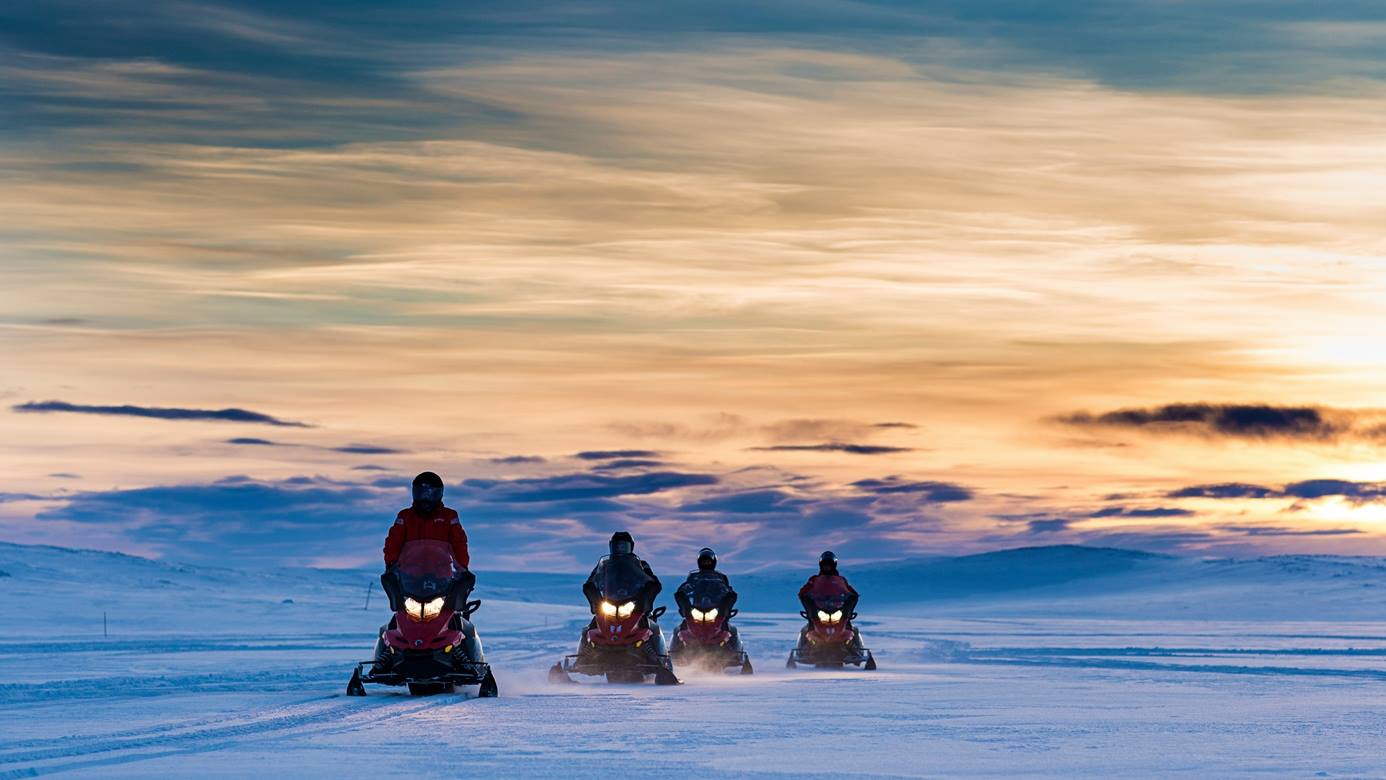 Day 6
Wenesday 09/03
Breakfast

Visit the Santa Claus House – Exhibition at "The Santa Claus House"
Europes largest collection of Santa Clause items

Mini Bus trip over the mountains to To Skjånes Village by the Tana fjord
13:00 -17:00 Catamaran Ship fjord cruise to Laggo fjord 2,5 hour

King Crab Dinner
Party with music – invite Sami Artist Mari Boine or other sami artist
(subject to approval) –
Cultural evening at The «King Crab Restaurant"

Options:
09-12:00 Fishing for Le Morue / Cod King Crabs
in the fjord of Mehamn 1.200,-
Capacity: 12 Guests
Sauna and outdoor Hot Tub 600,-

Minibus and Snowmobile Northern Lights (Aurora Borealis) Safari
Departures at Evening: 450,- or Night 600,-
Day 7
Thursday 10/03
Breakfast
10 – 12:00 Husky Dog Sled Safari Team 1.
13-15:00 Husky Dog sledge Safari Team 2.
2 persons pr. husky sledge
Lunch not incl.
Dinner – fresh Morue De La Meer Du Barents

Options:
Early morning Deep Sea fishing tour 900,-
Sownobile Ice Fishing tour 900,-
Cross country skiing instruction Training
Snowshoes / Raqette tour in Mehamn river path "Dalstu Track" 400,-

Minibus and Snowmobile Northern Lights (Aurora Borealis) Safari
Departures at Evening and Night 450,- / 600,-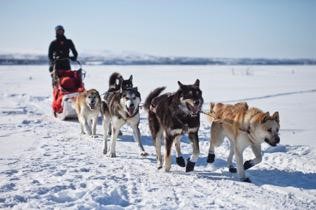 Day 8
Friday 11/03
Breakfast
Storm day alternative
If delays or cancellations in the program in the previous we have
Time to do them again this day.
Lunch not incl.
Afternoon
Dinner at the King Crab Restaurant
Visit the local Health Care Center, By Dr. Håkon Furu –
New department – health Care Leader
Lecture
Theme: Health services and challenges in a small community
Options:
Husky sledge day tour 10 – 15:00 with outdoor lunch 2.970,- pr. person
Snowmobile Safari to Sandy mountain 550 metres above sea level
Panorama view over the Fjords, 30 km 1.300,- Pr. Person
Snowshoes / Raquette Safari in the mountains with outdoor lunch Incl. 850,-
Cross Country Ski safari 600,-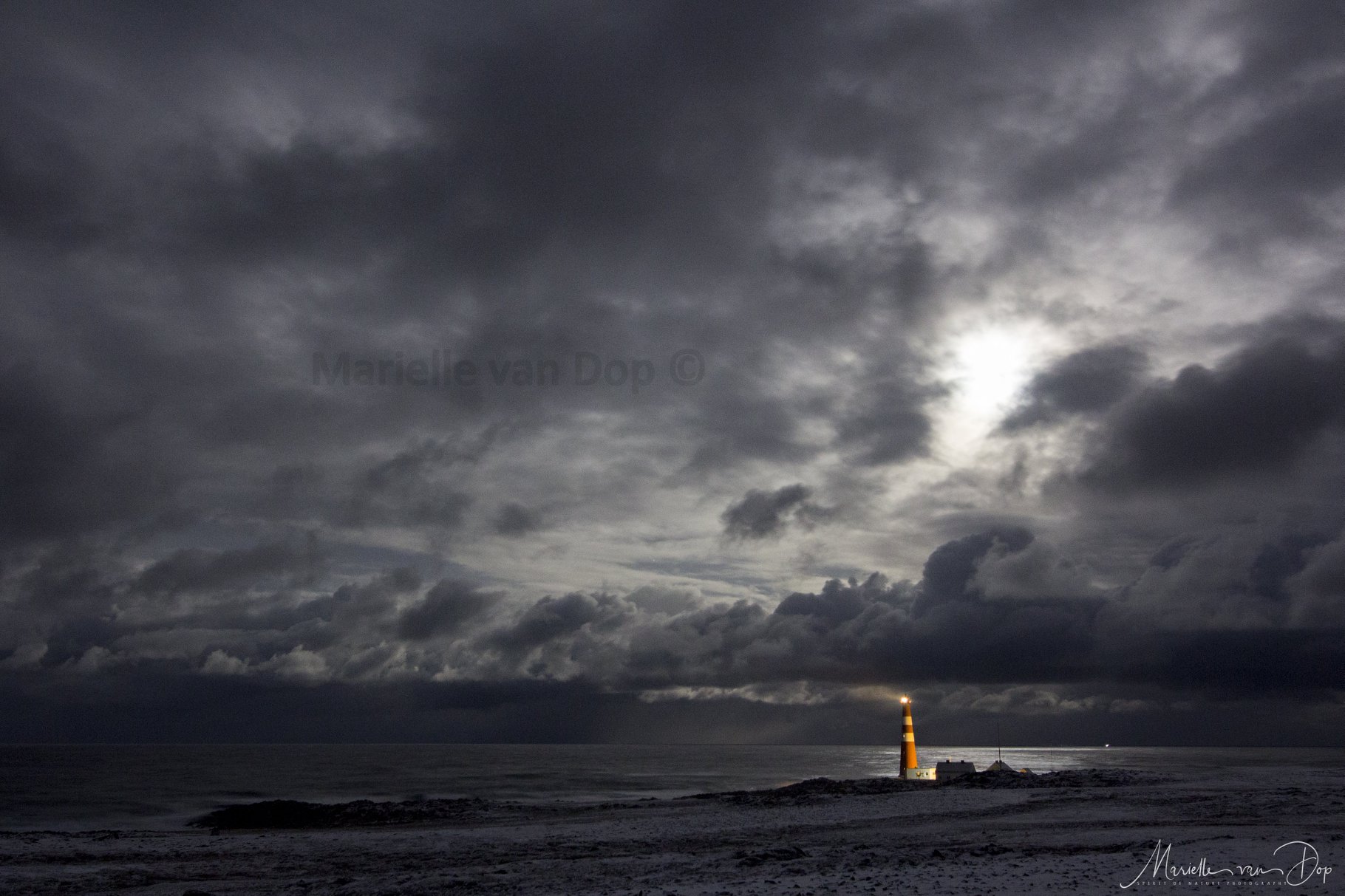 Day 9
Saturday 12/03 & Sunday 13/03
Departure from Mehamn Airport to Norway National Airport Oslo
Flights to France
Dep Mehamn airport: 05:45
Arrival Paris CDG 18:45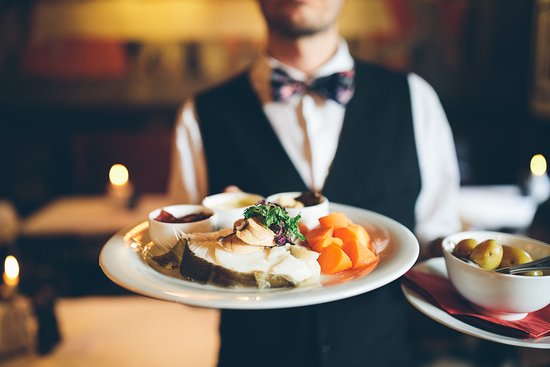 Prices P/R person
This Expedition will take place at the Northernmost village of Europe.
Winter storms may happen, and we must pe prepared to rearrange, delay, change or cancel some of the listed Adventures due to weather conditions.
Prices Pr. Person:
Valuta NOK
Accomodation, meals, and inclusive adventures
NOK 16. 290 ,- Pr. Person
Full payment: 1 month before the event january 2022
Options payment on place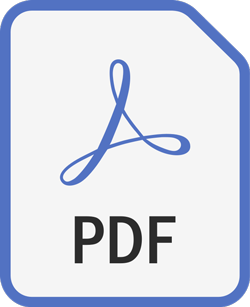 Registration
Nordkyn Nordic Safari AS
Vidar Karlstad
9770 MEHAMN Norge
Bank: Sparebank 1 Nord-Norge
IBAN: NO5949101417505